Sponsorship opportunities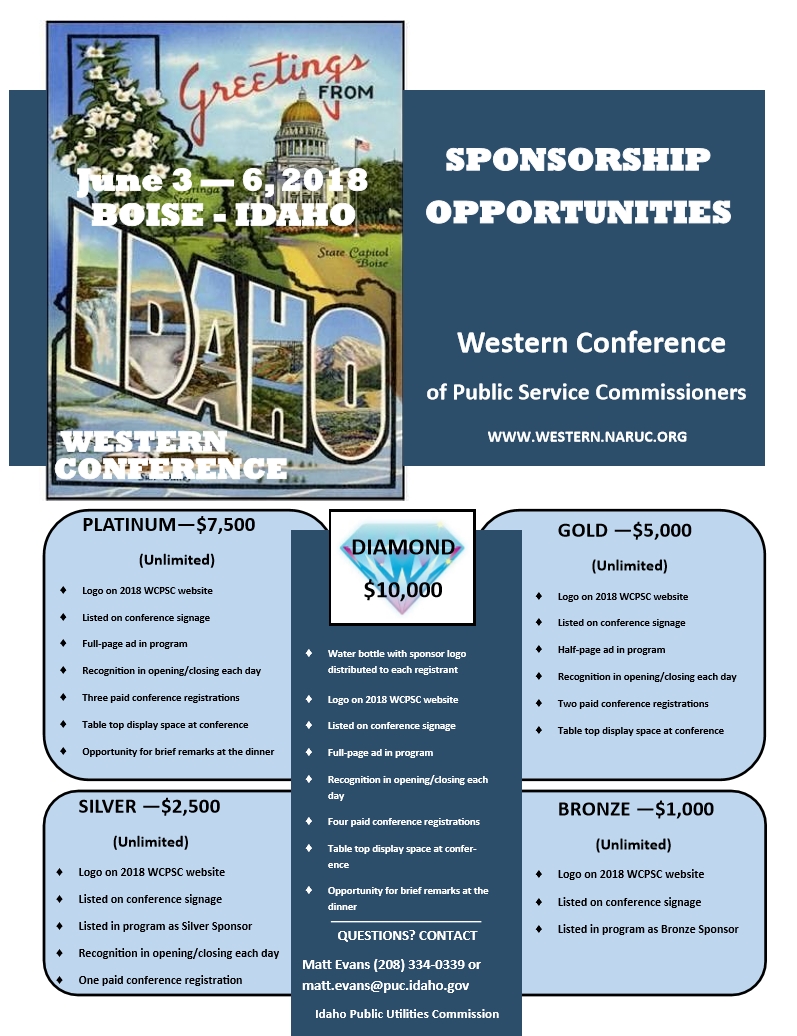 Thank you for your interest in supporting the 2018 Western Conference of Public Service Commissioners (WCPSC) Annual Meeting!  As this year's President, I am proud to be hosting this exceptional event in Boise, Idaho, June 3 – 6.
We are already hard at work forming a strong agenda that includes topics such as Smart Cities, providing essential services to rural and/or remote communities, natural gas pipeline safety, opportunities following natural disasters (resilience), and marijuana's impact on the grid.  More than 200 attendees, including commissioners from all states in the Western Region, will participate.
Attached is the list of our sponsorship opportunities.  We have added a "Diamond" category available to ONE sponsoring organization.  Reusable water bottles with our Diamond sponsor's logo will be distributed with registration materials to all attendees.
Please direct inquiries and interest in sponsorship to:
Michelle Malloy, CMP, CAE
Senior Director of Meetings and Member Services
NARUC
1101 Vermont Ave. NW
Suite 200
Washington, DC 20005
202-898-2214
We could not make it great without support from organizations like yours.  I look forward to seeing you in Boise!
Best wishes during this holiday season and throughout 2018,
Kristine Raper
Commissioner, Idaho Public Utilities Commission
President, Western Conference of Public Service Commissioners
208-334-3912
Sponsorships for the 2018 WCPSC are available to organizations that are not subject to regulatory jurisdiction of a WCPSC member commission (a regulated entity) or to any entity affiliated with a regulated entity.
2018 WCPSC sponsors
Diamond:
Platinum: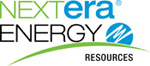 Gold:

Silver: