Welcome…
The Western Conference of Public Service Commissioners is a regional association within the National Association of Regulatory Utility Commissioners (NARUC). The objectives of the conference are:
to promote the best interests of the National Association; to contribute to the betterment of commission regulation through study and discussion;
to promote uniformity in the structure, terminology and coordination of regulation while honoring the public interests within the charge of each state commission; and
to promote cooperation of the member commissions with each other, with the National Association and its members and with the other regulatory agencies.
2018 Western Conference

Go here to register!
We encourage you to arrive in Boise early and stay after the conference ends, in order to experience all the city has to offer. (You may be aware that Boise was recently ranked #2 on Lonely Planet's list of best places to visit in the US in 2018 and recognized as one of the safest cities in the world. And here is a Washington Post article on things to do in the city.)
The conference takes place at the Boise Centre, located in the heart of downtown Boise. All of the hotels offering group rates for the conference are within walking distance of the Boise Centre as well as dozens of restaurants, shops, museums and cultural sites.
The Boise Greenbelt is a tree-lined pathway that follows the Boise River for 25 miles, providing scenic views of the river and native wildlife, particularly for bird-watchers, and pedestrian access to many of the city's popular riverside parks.
Exploring by bike is an option, thanks to the Boise Green Bike program. Biking through Boise is one of the sponsored Tuesday afternoon activities, along with whitewater rafting on the Payette River – a major tributary to the Snake River, which is the source of a significant chunk of the hydropower that energizes the state and region – but the bikes are available at any time if you want to use them to explore our smart city.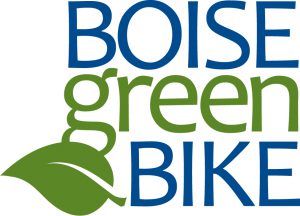 Other nearby attractions include the Basque Block, site of the reception and dinner Tuesday night (here is a CNN article on the city's Basque community; the World Center for Birds of Prey; several golf courses; the Idaho Botanical Garden; the Capital City Public Market, held every Saturday; the Boise Farmers Market, also held every Saturday; Alive After 5, which features live music and is held every Wednesday from late spring to fall; Lucky Peak, which offers a host of activities including fishing, swimming and boating, and is accessible via the greenbelt; Anne Frank Human Rights Memorial; and shopping and dining in the downtown area.
If you have questions or comments about activities being considered for the 2018 WCPSC, please email Matt Evans, Idaho Public Utilities Commission, at matt.evans@puc.idaho.gov, or call (208) 334-0339. Please go here for information about sponsorships.
*Photo by Charles Knowles