Navigation
Things to Do and Special Offers
The WCPSC is pleased to offer these special offers to our 2022 conference attendees. You will need to make your own booking and transportation arrangements.
Enjoy complimentary entry to Sea Life Park Hawaii. Offer may be used on the day of the luau (Tuesday, June 7) or within one year. See the conference registration desk to request your complimentary Sea Life Park admission tickets.
Enjoy complimentary entry for two when you show your Alohilani room key at the Honolulu Museum of Art ticket office.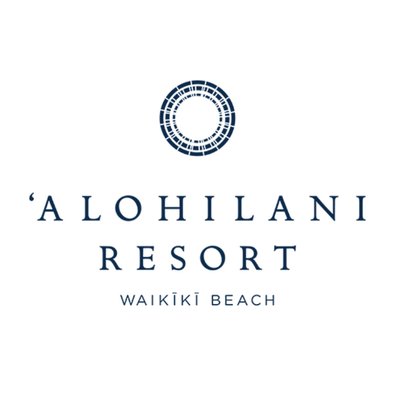 Guests booking with our conference room block may add Longboard Club access for an additional $85 per day (a nearly 40% savings from a retail rate of $135). Access is for up to 2 adults and 2 children. The Longboard Club includes private access to indoor and outdoor relaxation spaces, breakfast and evening wines. Inquire about this discounted buy-up at hotel check-in.
Alohilani Resort guests receive three daily credits towards the rental of beach gear including surfboards, paddleboards, beach chairs, umbrellas, Bluetooth speakers and more from Beach Candy Waikiki, a storefront location across from Waikiki beach at 2570 Kalakaua Avenue (Aston Waikiki Beach Hotel). Beach Candy is about a 5-minute walk from Alohilani. Ask for details at hotel check-in.
Protect yourself from Hawaii's sunny rays by using a reef-safe sunscreen, like the 100% natural mineral sunscreen from Reef Repair and wearing UV protective gear like long sleeved shirts and wide brim hats.
Did you know that chemical sunscreens that contain oxybenzone and octinoxate are toxic to corals and fish?  To protect our marine environment, Hawaii became the first in the nation to ban the sale of sunscreens with these problematic ingredients. Help do your part by checking your sunscreen to ensure it does not contain oxybenzone and octinoxate before jumping into the ocean.
WCPSC is partnering with Reef Repair to provide you reef-safe suncare products made without harmful chemicals that damage our coral reefs. Spin the wheel for your chance to win up to 50% off your Reef Repair purchase.
Take 35% off all guided tours of Hawaii from Aloha Hawaii Tours using code: WCPSC
For attendees and guests riding with us to the luau, we'll be traveling in style in a fleet with three all-electric buses and additional luxury motor coaches from TPT Hawaii. The electric buses are the first zero-emissions commercial buses in Hawaii. The design on the buses is made of artwork from local school keiki (children) envisioning Hawaii's clean energy future.  TPT Hawaii's partner, Aloha Hawaii Tours is offering our conference attendees and guests special discounts for tours of Hawaii on your own time. Check out the videos below to learn more about these cool electric buses.
Video Series – Empowered: Hawaii's Clean Energy Future
The Blue Planet Foundation is proud to present Empowered: Hawaii's Clean Energy Future. This 12-part series discusses the importance of renewable energy for our islands. Hear stories from local families, businesses, and community leaders who are taking action to tackle the climate crisis, reduce energy costs, and create a more resilient future for all.
To watch the entire Empowered series, visit blueplanetfoundation.org/empowered.